HOME
SPECIAL OFFERS
Paper Luminary Candle Bags
Eco Sky Lanterns
Water Floating Lanterns
Chinese Hanging Lanterns
Imitation Silk Nylon Lanterns
Party Packs
Battery Powered Lanterns
Solar Powered Lanterns
LED Tea Lights - Wax Candle
Party & Event Accessories
Free Lanterns
Magic Night Sky Lanterns
Pre Orders
Follow Us on Social Networks

How To Buy Online
Official Distributors
Your Comments
Manual Instructions
Video Eco Sky Lanterns
Orders & Delivery
FAQs
Contact Us
Join Us
The History
Newsletter
Blog
NEW ARRIVAL!!





Tissue Lanterns with Roses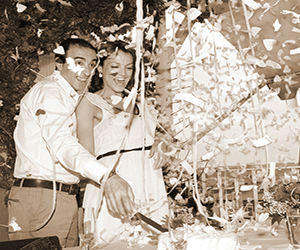 Party Accessories
LED & Dove Balloons
Contact
Candle Bags UK ™ is a Trade Mark of Simply Fabs Ltd

Opening Hours:
Monday to Friday - 9:00am to 6:00pm
Saturday - 11:00am to 4:00pm
Sunday - Closed
Tel: +44 (0) 208687 1085
Email: helpdesk@candlebagsuk.co.uk
Now you can also reach us directly via Text, Viber and WhatsApp on UK mobile phone +44 (0) 7983497707
For general questions we invite you to visit our FAQs (Frequently Asked Questions) page for additional help.
Follow us on Social Networks
Info/Your Comments - Offer - Communications - Talk/Chat
Wholesale
For bespoke quotes and information regarding billing and payment methods, please email us sales@candlebagsuk.co.uk
Advertise Your Business with us

To insert your business banner in our Official Distributors list, please contact our sales team sales@candlebagsuk.co.uk with your Company details and we will tell you how to become our Official Distributors and if you application is successful we will include your banner or logo (150x150 px) on our page
Notice for Advertisers, Marketing, PR, Web Designer, Suppliers, Scammers and Bots
We would like to take in consideration your proposal of collaboration and build new business relationships withother Companies, however our emails are also bombarded by scammers and mass marketing emails tools which are sending inappropriately emails to our mailto:emails for helpdesk and sales.
If you think you have the right products or services and you would like to suggest them to us please email us exclusively to (admin at candlebagsuk.co.uk) and we will get back to you with all relevant information to begin a genuine business relationship.
Please make sure that your emails and communications are sent only to the email indicated above. Any other emails and communications sent to any of our other emails addresses, we will add your email to our spam filter and we will report you as "cold emails" and "cold calls"