HOME
SPECIAL OFFERS
Paper Luminary Candle Bags
Eco Sky Lanterns
Water Floating Lanterns
Chinese Hanging Lanterns
Imitation Silk Nylon Lanterns
Party Packs
Battery Powered Lanterns
Solar Powered Lanterns
LED Tea Lights - Wax Candle
Party & Event Accessories
Free Lanterns
Magic Night Sky Lanterns
Pre Orders
Follow Us on Social Networks

How To Buy Online
Official Distributors
Your Comments
Manual Instructions
Video Eco Sky Lanterns
Orders & Delivery
FAQs
Contact Us
Join Us
The History
Newsletter
Blog
NEW ARRIVAL!!





Tissue Lanterns with Roses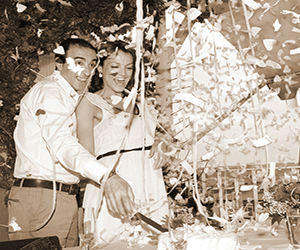 Party Accessories
LED & Dove Balloons
Privacy Policy
Privacy Policy - Last updated 25/05/2018
Candle Bags UK is operated by Simply Fabs Ltd and we are committed to protecting your privacy.
This Privacy Notice shall become effective as of 25 May 2018 and explains our privacy practices for our customers who shop or use our website: www.candlebagsuk.co.uk. To see the Privacy Policy in effect up to that date, please click here.
At Candle Bags UK, we understand that we have a responsibility to protect and respect your privacy and look after your personal data Please read this privacy notice carefully as it contains important information about us, how and why we collect, store, use and share personal information, your rights in relation to your personal information and on how to contact us and supervisory authorities in the event you have a complaint.
Please check our website on a regular basis for any changes as this policy is subject to further change.
About us
Candle Bags UK provides General Household Goods and Event Planner Services, based in London. Candle Bags UK is a Trade Mark of Simply FabS Ltd Registered Office: SVS House, Oliver Grove, London, SE25 6EJ. Company Registration Number: 8826928 VAT - GB 180079412
What is Personal Data?
In order to interact with you, we have to get some Personal Data from you.
Personal Data is information relating to an identified or identifiable individual, such as a name, address, telephone number, e-mail address, debit/credit card number, Internet (IP) address and information about an individual's purchases and online shopping.
How the law protects you
Data protection laws state that we are only able to process personal data if we have valid reasons to do so. The basis for processing your personal data includes, but is not limited to, your consent, performance of a contract, to enable billing and remittance, and to contact you for customer service purposes.
How do we collect personal data from you?
We receive information about you from you when you use our website, complete forms on our website, if you contact us by phone, email, live-chat or otherwise in respect of any of our products and services or during the purchasing of any such product. Additionally we also collect information from you when you sign up, enter a competition, participate in any of our programs, and sign up for or participate in our various events provided by third party suppliers, promotion or survey or when you inform us of any other matter.
We may also take video footage during our events to protect the rights, property or safety of Candle Bags UK, its customers, employees, or the public.
If you provide us with personal data about a third party (for example when requesting a personalised sky lantern with a digital on their behalf), you warrant that you have obtained the express consent from the third party for the disclosure and use of their personal data.
Your personal data may be automatically collected when you use our services, including but not limited to, your IP address, device-specific information, server logs, device event information, location information and unique application numbers.
How do we use your data?
The Personal Data we collect is generally used to process your requests or transactions, provide you with high-quality service, tell you about opportunities we think will be of interest and administer your account, including distribution of our own surveys and publications.
We use information about you in the following ways:
To process orders that you have submitted to us;
To provide you with products and services;
Managing invoicing, accounting and information security services related to our transactions with you;
Send notifications (via email or SMS/text message) related to your purchases, such as purchase confirmations or delivery schedules;
To comply with our contractual obligations we have with you;
To help us identify you and any order made with us;
To enable us to review, develop and improve the website and services;
To provide customer care, including responding to your requests if you contact us with a query;
To administer accounts, process payments and keep track of billing and payments;
To carry out marketing and statistical analysis;
To review job applications;
To notify you about changes to our website and services;
To provide you with information about products or services that you request from us or which we feel may interest you, where you have consented to be contacted for such purposes; and
To inform you of service and price changes.
Further to the uses described above, we may transfer personal information of you or your end-users to companies that help us promote, provide, or support for our products or services that we provide. We may partner with and use various third party software and services, including analytics services, to help understand your usage of our products and services. In particular, we provide a limited amount of your information (such as your email address and sign-up date) to select third party services to collect data for analytics purposes when you visit our website or use our products and services. This allows Candle Bags UK to monitor your use of our website, products and services and tracks our relationship so that we can improve our service to you. We may also use these third party services for communications, either through email, or through messages within our products and services. As part of our service agreements, these third party services may collect publicly available contact and social information related to you, such as your name, email address, gender, company, job title, photos, website URLs, social network handles and physical addresses, to enhance your user experience.
Sharing of Personal Data
We may provide to a third party information necessary to process a transaction or fulfil an order you have placed with us. we give suppliers, and others involved in the distribution chain only the information needed to provide you the products or services you order, such as shipping and/or billing address, e-mail address, telephone number and product orders. We are not responsible for any information you provide directly to these parties, and we encourage you to become familiar with their practices before disclosing information directly to them.
We may pass your personal data to third parties for the provision of services on our behalf (for example processing your payment). However, we will only ever share information about you that is necessary to provide the service and we have specific contracts in place, which ensure your personal data is secure and will not be used for any marketing purposes.
We may disclose personal information to advertising partners, networks and exchanges to display advertising on our website or to manage and serve our advertising on other sites and may share personal information with them for this purpose. All third parties with which we share this information are required to use your Personal Information in a manner that is consistent with this policy. This may include using cookies and similar tracking technologies (e.g. Google Analytic) to analyse behaviour, track movements around the website, provide targeted advertisements, and gather demographic information. We partner with third parties to display advertising on our website or to manage and supply our advertising on other sites. These partners may use cookies or other tracking methods in order to provide you content or advertisements based upon your browsing activities and interests. Please refer to our Cookies Policy for more information.
Transfer of your Personal Data out of the EEA
As Candle Bags UK is a multinational organisation, Personal Data may be transferred outside of the European Economic Area (EEA), including to countries where your data protection rights may differ from in your country of residence, in order to carry out processes, including but not limited to e-mail communications and customer call-centre services. Candle Bags UK ensures that Personal Data transferred outside the EEA is maintained with at least the same level of security and protection for the rights and freedoms of data subjects that is required under the UK Data Protection Act of 1998.
Retention periods
We will keep your personal data for the duration of the period you are a customer of Candle Bags UK. We shall retain your data only for as long as necessary in accordance with applicable laws.
On the closure of your account, we may keep your data for up to 7 years after you have cancelled your services with us. We may not be able to delete your data before this time due to our legal and/or accountancy obligations. We may also keep it for research or statistical purposes. We assure you that your personal data shall only be used for these purposes stated herein.
Your Rights
We give you choices related to use of your Personal Data to send you Promotional Information, and numerous methods to inform us of your decision. Your choice to opt-out will apply to you alone, and so will not apply to any other members on your account.
If you wish to update your marketing preferences and/or your account information, or if you have questions concerning our information practices, you may call our Help Desk on +44 (0) 2086 871085, or email us at privacy@candlebagsuk.co.uk.
If you choose not to receive promotional materials from us, we will also no longer share your information with our providers of Third Party Services to use for marketing purposes.
If you would like to unsubscribe from any email newsletter you can also click on the 'Unsubscribe' button at the bottom of the email. It may take up to 24 hours for this to take place.
In preventing the use or processing of your personal data, it may delay or prevent us from fulfilling our contractual obligations to you. It may also mean that we shall be unable to provide our products and services or process the cancellation of your service.
You have the right to object to our use of your personal data, or ask us to delete, remove or stop using it if there is no need for us to keep it. This is known as your right to be forgotten. There are legal and accountancy reasons why we will need to keep your data, but please do inform us if you think we are retaining or using your personal data incorrectly.
Keeping your information up to date
You must maintain the accuracy of your information and ensure all your details, including but not limited to, name, address, title, phone number, e-mail address and payment details are kept up to date at all times. You must do this by email or phone to our Help Desk.
You have the right to access the information we hold about you. Please email your requests to us so that we can obtain this information for you.
Liability and Data Breach
We have appropriate security measures in place to prevent personal information from being accidentally lost, used or accessed in an unauthorised way. We limit access to your personal information to those who have a genuine business need to know it. Those processing your information will do so only in an authorised manner and are subject to a duty of confidentiality. In the event of a data breach, we shall ensure that our obligations under applicable data protection laws are complied with where necessary.
Changes to this Privacy notice
We may change this Privacy Policy at any time, but will alert you that changes have been made by indicating at the top of the Privacy Policy the date it was last updated. We encourage you to review our privacy notice to make sure you understand how your Personal Data will be used
Cookies Policy
Our cookies policy is available to view here
Questions or Concerns
If you have any questions or concerns about this privacy notice or would like to contact us for any reason, please contact our Data Protection Officer, Fabio Paduanelli, on +44 (0) 2086 871085, or email to privacy@candlebagsuk.co.uk or write to Data Protection Officer, SVS House, Oliver Grove, London, SE25 6EJ, United Kingdom.
Your right to make a complaint
We hope that we can resolve any query or concern you raise about our use of your information. You have the right to make a complaint about how we process your personal data to the Information Commissioner:
https://ico.org.uk/concerns/
Information Commissioner's Office
Wycliffe House
Water Lane
Wilmslow
Cheshire
SK9 5AF
Tel: 0303 123 1113
By visiting and using this site, you consent to the privacy policy, and placing of cookies by candlebagsuk.co.uk and its partners. Read more