HOME
SPECIAL OFFERS
Candle Bags
Eco Sky Lanterns
Water Floating Lanterns
Chinese Hanging Lanterns
Imitation Silk Nylon Lanterns
Party Packs
Battery Powered Lanterns
Solar Powered Lanterns
LED Tea Lights - Wax Candle
Party & Event Accessories
Free Lanterns
Magic Night Sky Lanterns
Pre Orders
Follow Us on Social Networks

How To Buy Online
Official Distributors
Your Comments
Manual Instructions
Video Eco Sky Lanterns
Orders & Delivery
FAQs
Contact Us
The History
Newsletter
Blog
NEW ARRIVAL!!





Tissue Lanterns with Roses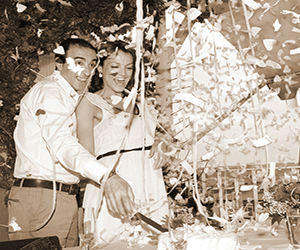 Party Accessories
LED & Dove Balloons
Free Standard Delivery for all orders over £30 (UK Mainland only).

All prices include 20% VAT.
If your company is registered in any of the EU member state, please contact us to receive a 0% VAT invoice.
( VAT Directive 112/2006 / EC on intra-Community transactions)
If you order from outside EU the invoice will be VAT Exempt.
Shipping Worldwide
We aim to dispatch on the same day all orders received by 1 PM.
Standard Delivery to UK Mainland usually takes 1-4 working days, however there may be delays. If you require a faster delivery, please add Express Delivery 1+ days service (Monday to Friday) or Saturday Delivery service and we will dispatch same day if we receive the order by 4pm.
Free Standard Delivery for order over £30 (UK Mainland only). Standard Delivery is fixed £3.99 for all orders below £30.00 and it will be automatically added to the order on the Checkout page. If you require Next Day Delivery or to ship outside UK mainland and other countries, please add the service required from the drop down menú of the relevant postcode for your address.
Please note that the delivery charges below are in addition to the standard delivery charge for all orders below £30.00 ("Order Value" refers to the total amount of the items added to the basket excluding the Standard Shipping Costs)
UK Mainland

FREE STANDARD DELIVERY FOR ALL UK MAINLAND ORDERS OVER £30.00

Zone A: All postcodes in England & Wales

Zone B: Post Codes AB1 – AB16, AB21 – AB25, AB30, AB39, DD, DG, EH, FK, G, KA (except KA27 & KA28), KY, ML, PA1 – PA19, PH1–PH3, TD
UK Postcode Zone C & D must select a least one delivery options

STANDARD DELIVERY TO THESE POSTCODE REQUIRE AN ADDITIONAL CHARGE FROM £3.99

Zone C: Postcodes AB31 – 38, AB40 – 56, IV1– IV28, IV30 – IV32, IV36, IV40, IV52 – IV54, IV63, KW1 – KW14, PA21–PA38, PH4 – PH41, PH49 – PH50, BT (Northern Ireland)

Zone D: Postcode HS, IV41 – IV49, IV51, IV55 – IV56, KA27 – KA28, KW15 –KW17, PA20, PA41 – PA49, PA60 – PA78, PH42 – PH44, ZE, IM, GY, JE, Isle of Wight & Scilly Isles

Please note that there are limitations to the service coverage areas for Express Delivery services and is not a guaranteed service. Zones B-E services are considered 1-3 days services.
For bulk order, please contact us for a personalised quote.

Shipping Costs
Delivery charges are estimated rates and may vary for some destinations. Fixed Shipping cost does not mean that all deliveries will cost us the same price; however this is our way to simplify your purchases on our site. As well as, free shipping means that beyond a certain amount we will pay the shipping cost on your behalf.
Money Back Guaranteed!!!

With our Money Back Guaranteed You have nothing to lose !
Our Promise: 100% Money back!!!
If you have purchased our products and for any reason you feel that you do not like them, let us know and we will refund the total amount paid for all unused products, as soon as we have received back the goods. No questions asked!
Even if you do not have a PayPal account, payment can be sent with most of the credit or debit cards
(Visa, MasterCard, American Express).
No additional transaction costs ! All transaction costs are paid by us.

PayPal Payments

Our company relies on PayPal to receive online payments; PayPal is one of the safest online payment services.

Our company is verified by PayPal as reliable and trustful company. For this reason we can publish the logo "PayPal's security", to ensure our customers reliability and confidentiality of their detail.

All our transactions are redirected on PayPal's secure server. This is to ensure that your card details are handled securely by PayPal and nobody can have access to any sensitive data.
Online Banking

Bank Transfer

You can also pay via bank transfer. If you prefer to make a bank transfer please contact us via email with the details of your order and full contact details including phone number and we will email you our company bank details.

NIGHT SKY LANTERNS® is a Registered Trade Mark of Simply Fabs Ltd